The Stark VARG – The first electric motorcycle to be the performance leader within its category.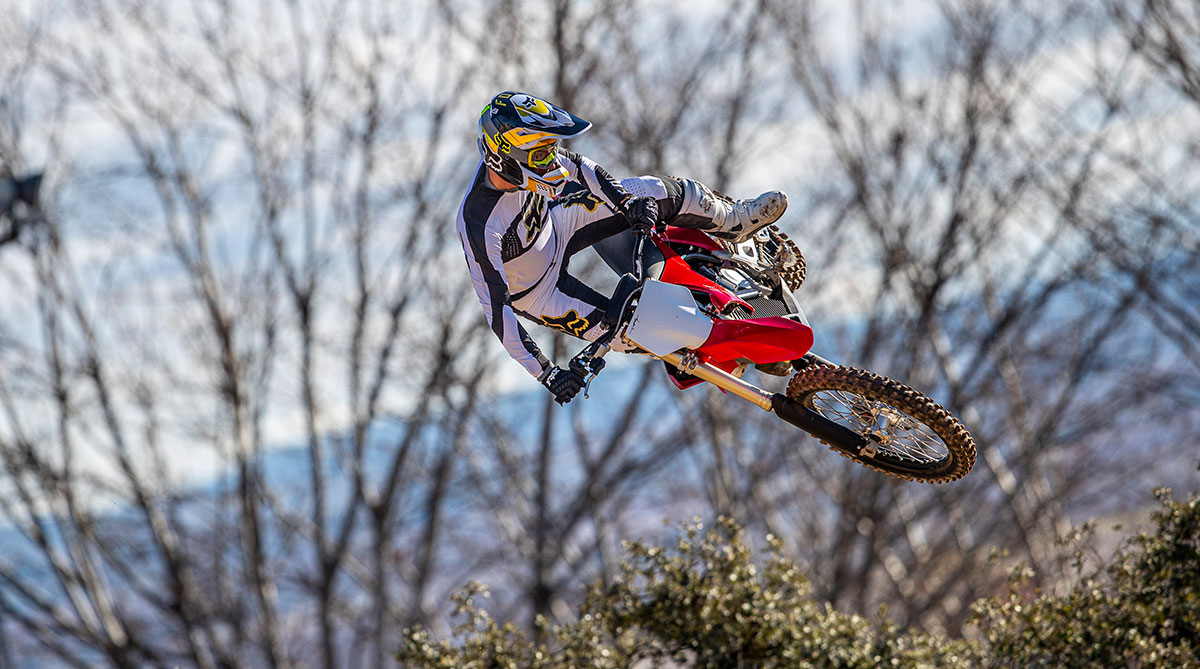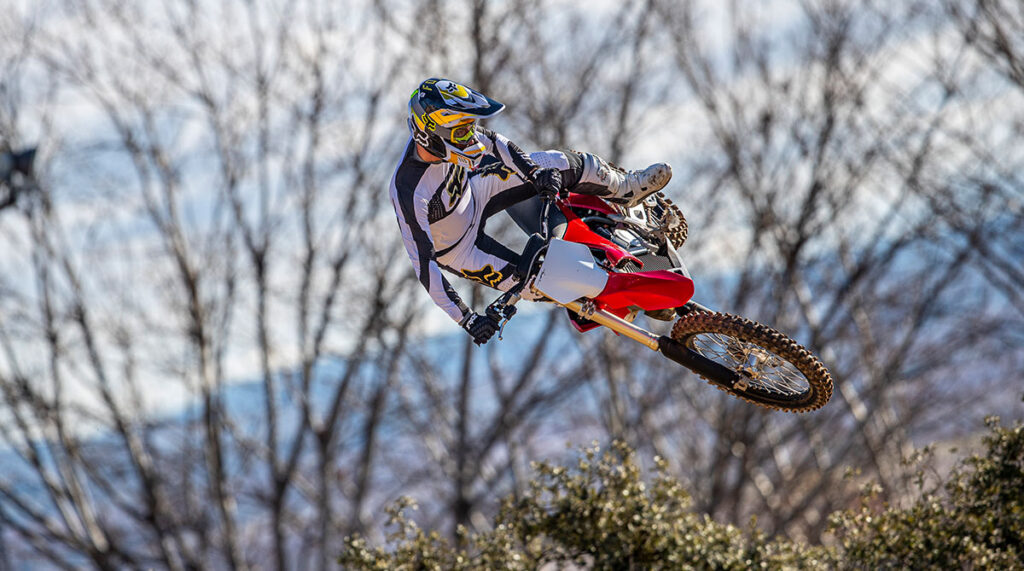 The new model will reorientate the industry with its patent-pending technology and design features, to inspire riders and racers towards sustainability. In order to outperform traditional technology, the Stark VARG has been developed from the ground-up, building the power train and chassis to work perfectly together and optimizing every component for its purpose. It is physical proof that an electric motocross bike can outperform combustion-engine equivalents in every single way.
For Bike Enquiries
CALL US 03 374 3502 OR EMAIL US
The most advanced electric motorcycle in the world
With 30% more power than a traditional 450 combustion bike the Stark VARG outperforms all other bikes on the market.
Light and Agile
With the lightest motocross frame on the market, the lowest centre of gravity and an optimized weight distribution the Stark VARG provides agility and a featherweight riding sensation.
938 NM & 14200 RPM
The Stark VARG delivers an incredible 938Nm of torque on the rear wheel and the carbon fibre sleeve motor spins at up to 14200rpm.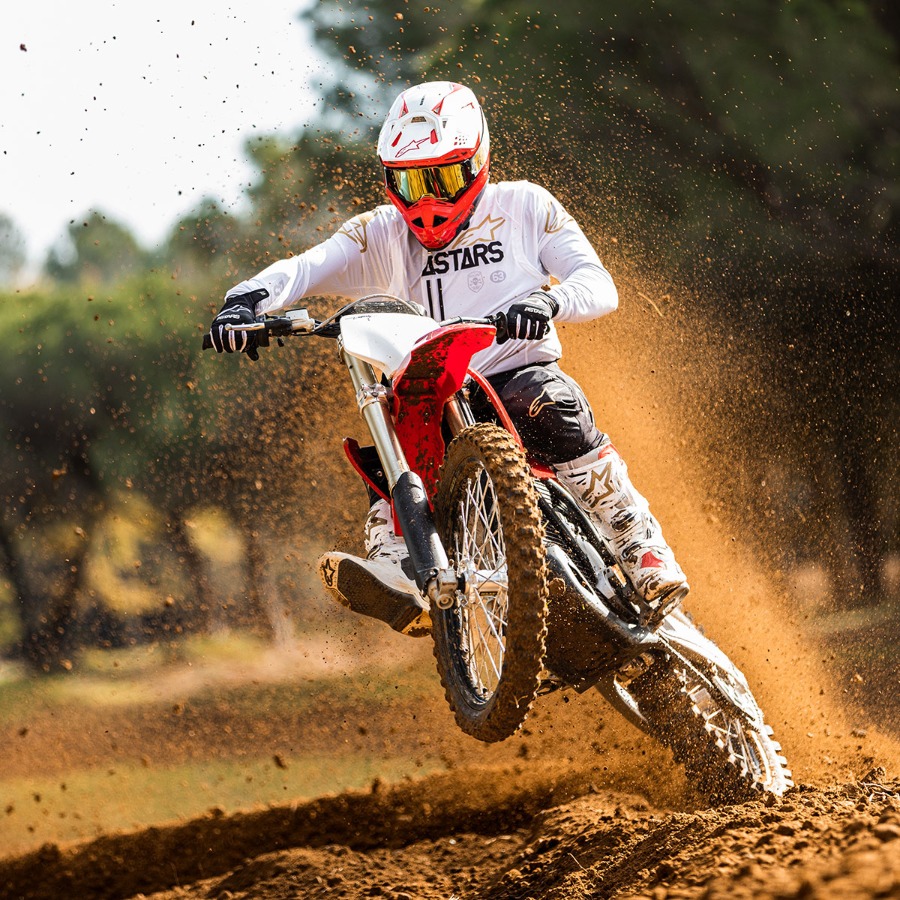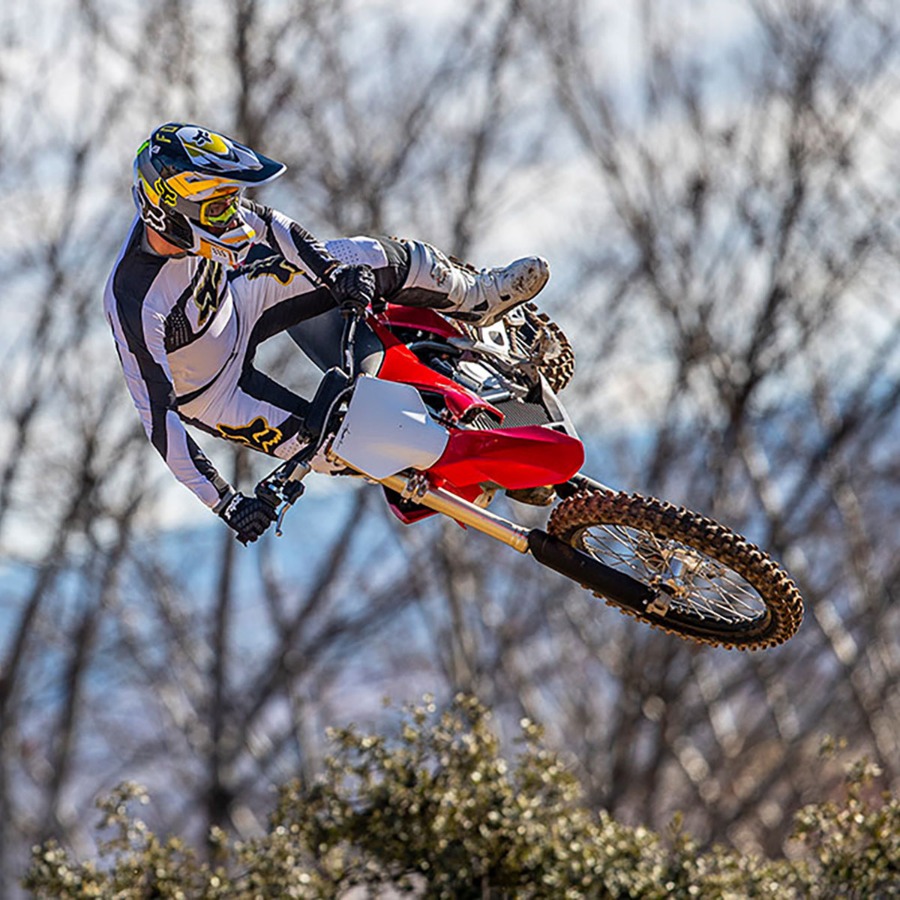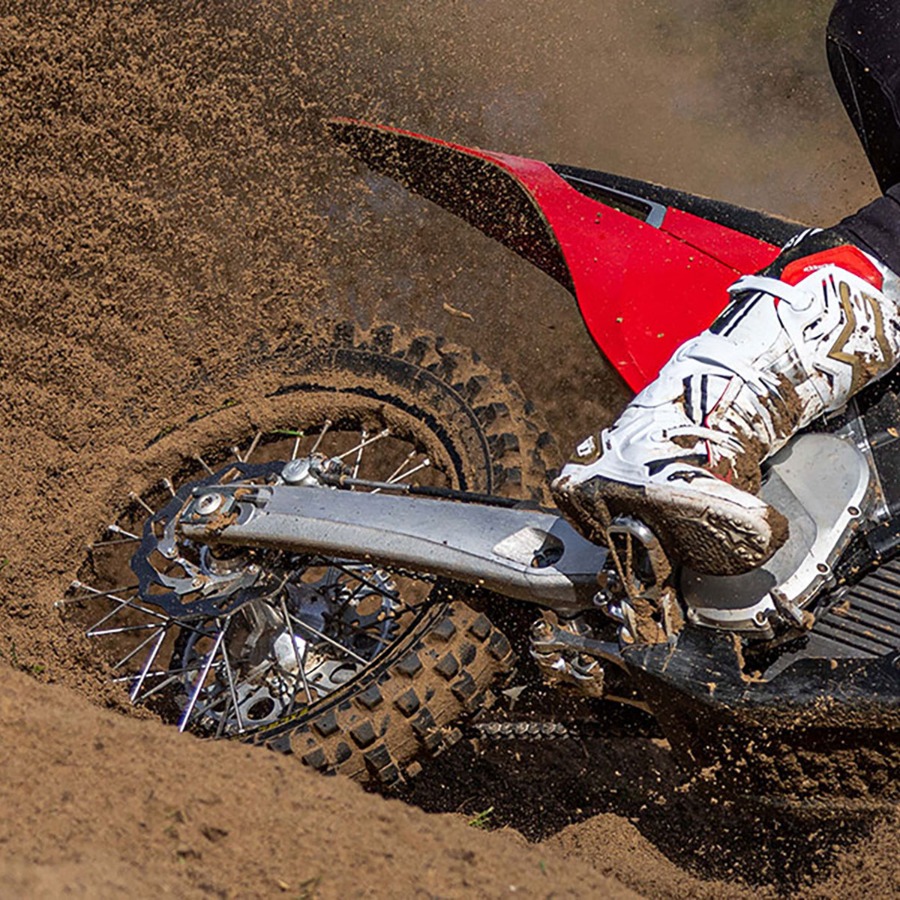 +100 Ride modes
The Stark VARG is equipped with an Android Stark phone that allows you to customize the bike, adjusting the power curve, engine braking, flywheel effect and traction control, to make the perfect bike for every rider and track.
6kWh – Up to 6hrs of riding
The 6kWh of the Stark VARG allows you to ride for up to 6 hours of easy trail riding or complete a full MXGP heat and recharging takes between 1 or 2 hours depending on the outlet and charger.
Zero emissions, low maintenance
With zero emissions and no filters to change the Stark VARG requires a very simple level of maintenance. It's as easy to take care of as a bicycle.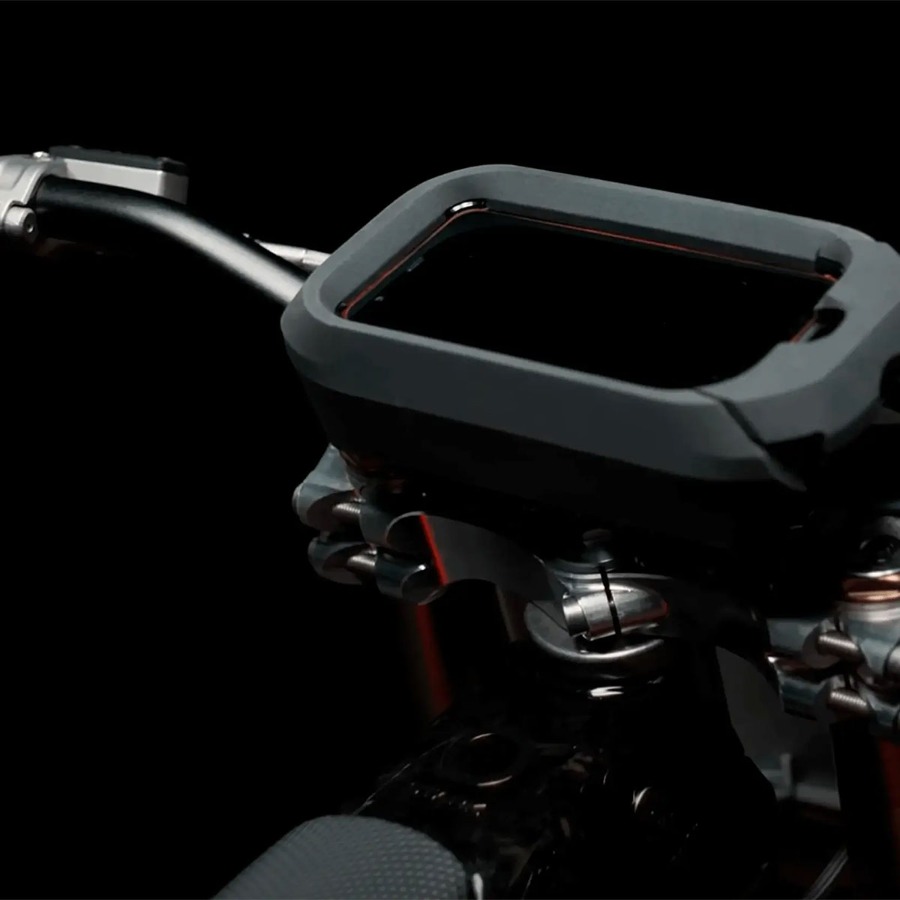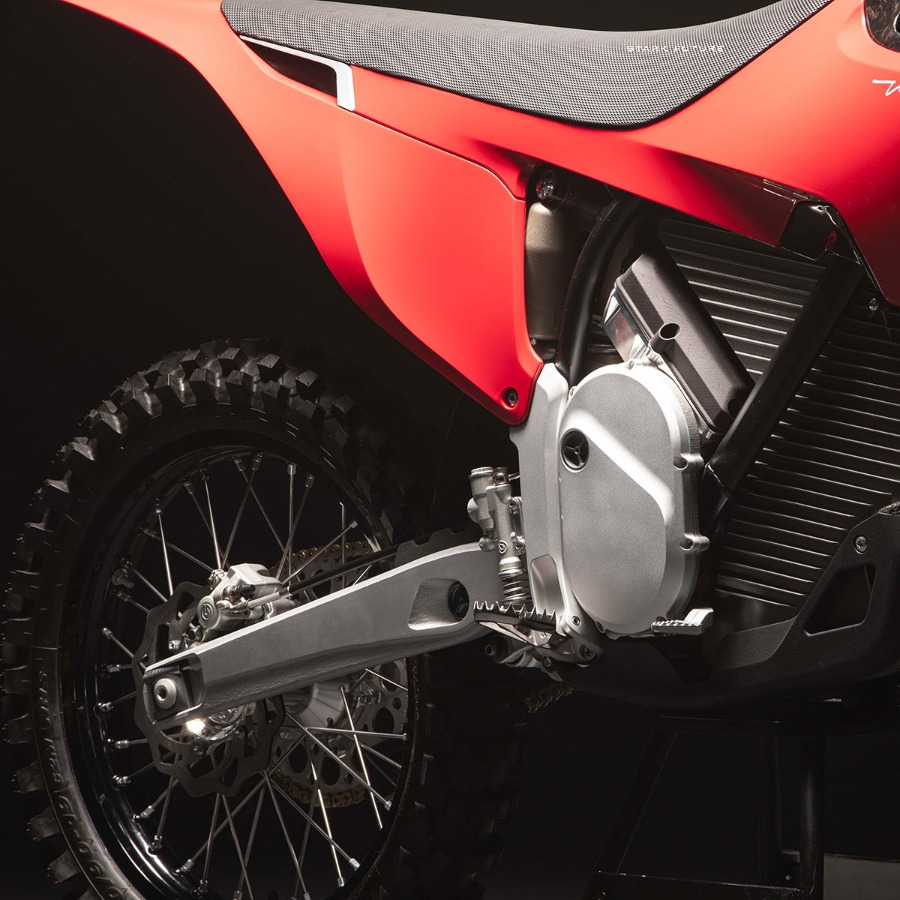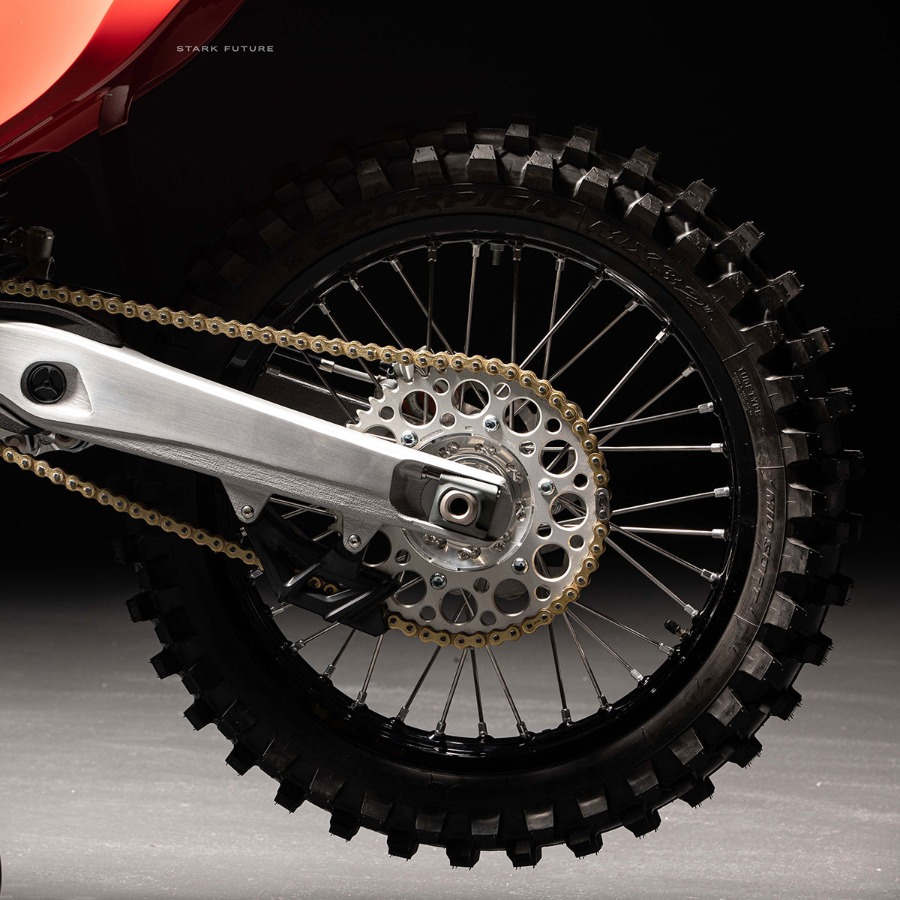 Base Specs
Power: 80hp
Weight: 110kg / 242lbs Fully Charged
Wheel Torque: 938Nm
Range: Up to 6 Hours
Charging Time: 1-2 Hours
Battery Capacity: 6kWh
Suspension: 310mm Travel Front & Rear KYB
Ride Modes: Over 100
Adjustability: Power curve, engine braking, flywheel effect & traction control
Personalised Options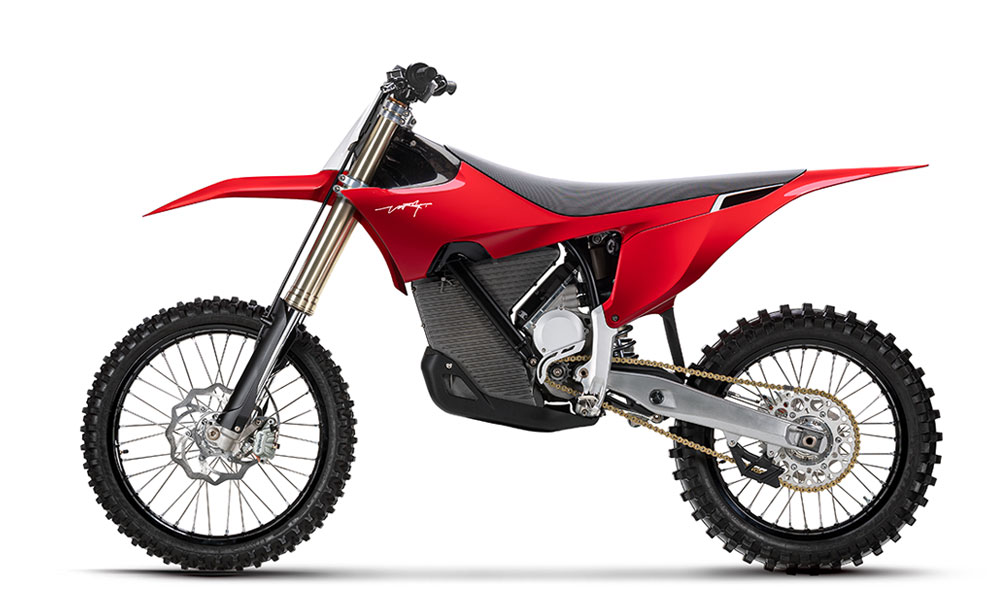 For Bike Enquiries
CALL US 03 374 3502 OR EMAIL US
Technical Highlights
Carbon Fiber Sleeve Motor & Inverter
The Stark VARG houses the most potent power-to-weight motor of any production motocross bike. Developed and made in Europe, our carbon fiber sleeve motor runs on 360 nominal voltage, churning out 80hp and 9hp per kilogram. It also delivers an incredible 275 Nm of torque on the counter shaft and 938 Nm on the rear wheel. It is designed and optimized to use more than 95% efficiency over the majority of the power range and benefits from a water-cooled aluminum casing that works as a structural part of the chassis. The inverter is also integrated into the motor case in order to reduce mass and simplify the cooling process.
Features:
Stark Future invented the world's smallest inverter for 50-100kW power ranges with patent-pending technology.
Water cooled motor case that forms part of the structural frame to minimize weight and volume.
Advanced processor power for algorithms to ensure reliability and safety.
30% more peak power than a 450cc. 80hp and 938 Nm of torque on the rear wheel.
Highest power-to-weight ratio in the motorcycle industry.
Motor weighs only 9 kg.
Battery
The Stark VARG 6kWh battery packs enough capacity to match a full tank of gas on a 450cc. It will comfortably allow up to 6 hours of easy trail riding or complete a full 'moto' at MXGP intensity and will fully re-charge between 1-2 hours depending on the charger and outlet. Using a patent-pending lightweight honeycomb magnesium case, the state of the art 'flying V' concept connects every cell directly to the casing, achieving efficient cooling and a unique power-to-weight ratio in the motocross world.
Features:
Air cooled magnesium case.
Patent-pending honeycomb-structure.
Slippery fingers cell holders.
Patent pending pressure relief system. That makes it IP69K waterproof.
Flying V scheme in order to accomplish a very optimized center of gravity, providing you with very agile handling.
The range is similar to a full tank of gas on a 450. Easily accomplishing a full heat in MXGP, or over 6 hours of trail riding.
Full re-charge in 1-2 hours depending on the charger and outlet.
Chassis
In development we carefully tested and analyzed the current best-performing motocross bikes. This methodology empowered us to craft a chassis that provides the ideal amount of vertical, lateral, and torsional flex in order to enable a predictable, stable, and comfortable ride. The Stark VARG features a low and optimized center of gravity very close to the riders lower leg position. By having the center of gravity closer to you the actual weight will feel much lighter.
The optimized weight distribution provides agility and a featherweight riding sensation. Ideas and experience from our engineers and designers as well as input from respected motorcycle designer Tony Foale allowed the team to produce the ultralight tubular chromoly steel structure. Maintaining the best flex and strength properties, the Stark VARG has the world's lightest motocross frame: less than 6 kg on the scales.
Features:
Stark VARG has the world's lightest motocross frame.
The aluminum subframe uses straight tubular pipes and forged connections for the best compromise between weight, strength and resistance.
Integrated forged and machined lift handles, to reinforce the construction and provide a very comfortable and practical handle for lifting and positioning the bike.
Mid-mount linkage bracket on the swingarm permits a boost of 60mm ground clearance compared to competitors.
Advanced aluminum manufacturing for the swingarm means even more weight savings compared to competitors.
Carbon fiber front subframe to contain the front spoiler assembly and seat unit, streamlining ergonomics without unnecessary or unwanted flex. This also serves as a funnel to direct airflow to the battery, motor and radiator located under the seat.
7075 T6 forged and CNC machined aluminum triple clamps with a superb weight-to-strength ratio and optimized flex characteristics.
Suspension
Benefiting from a partnership with Kayaba and Technical Touch, the Stark VARG's suspension has been developed with 310mm of travel both for the front forks and the rear suspension. The linkage progression curve is optimized for comfort and stability whilst improving traction. There are 7 different stock settings for riders within a 5 kg weight margin, meaning that you choose the suspension adapted to suit your weight and ability, and we deliver a bike best adapted for your riding style and weight. The recommended suspension setting based on your weight assumes you are an average rider on a motocross track. If you are a very fast rider, choose one step higher. If you ride Enduro / Offroad we recommend you choose one step lower. The VARG's specific linkage mount, also gives the rider an incredible 60mm additional ground clearance.
Features:
KAYABA and Technical Touch, closed cartridge 310mm travel front forks with an AOS damping system.
Light Kashima coated outer-tubes and niCr coated inner-tubes for minimized friction and maximum wear resistance.
The 50mm rear shock with 16mm niCr coated rod for the same low-friction efficiency and high durability.
Linkage progression curve is optimized for comfort and stability whilst improving traction.
Triple adjuster with low compression and rebound system. 310mm of suspension travel in the rear as well for a balanced feel.